---
Testing the PRE Brackets inserted around the text message after generation to all emails.
~mw regarding Okie's story from Vol. 8 Iss. 2 titled UNTITLED
I come from Alva, OK originally and I still have a brother living in the Burlington are now. He has a boxcar on his land and if you would like I can get in touch with him and see if maybe he knows how the boxcars around in that area were deposited on lands and left behind.
~Jenni Latza regarding Okie's story from Vol. 8 Iss. 41 titled UNTITLED
---
NW Okie's Journey
The 45th President swore an oath on the bible when he was inaugurated to uphold the US Constitution, his "highest priority." So far he as violated several of the US Constitutions amendments with his Executive Orders (EO). Our Founding Fathers are weeping and turning over in their grave.

If you don't like what your POTUS/Congress are doing Tweet or CALL(202)225-3121 and let them know how you feel.

Why I March with Women's Movement
To those whom are confused or surprised about why millions of people showed up to protest Saturday. . .

- "Women are marching because our children deserve a secretary of education that cares about education."
- "Women are marching because our family and friends deserve healthcare. Did you know that before the ACA, newborns in the NICU would hit their lifetime caps on health insurance coverage. That's right, Babies who had never felt the sun on their skin could no longer get health insurance."
- "Women are marching because domestic violence crisis centers and after school programs deserve funding."
- "Women are marching because we deserve clean air, clean water, and national parks."
- "Women are marching because we believe the children protected by the DREAM act deserve to be here and they deserve to live with their parents, not in orphanages and foster homes."
- "And most of all, women are marching because we have the right to. The right to protest and speak out against our government is the first amendment (Freedom of Speech). That's right, #1! It is one of our most fundamental American rights."
- "Saying that we are whining, throwing temper tantrums, or that we are immature, or that we need to get over it will not stop us. It will not stop us from fighting for you. And we are fighting for you because you deserve these rights too."
- "We're not marching because Trump won."
- "We're marching because Trump wants to take all of the things that we hold dear away. All of the things that we've been fighting for for generations."
- "And we are not giving up easily."
- "Anyone who thinks we're marching because we lost just simply isn't listening. We're fighting because we refuse to loose more."

The Women's March on Washington far exceeded our dreams. About 1.2 million people gathered in Washington, D.C. and another 3 million gathered in cities and towns across our nation, making the Women's March the largest mass demonstration in U.S. history. With 5 million people marching globally, January 21st was likely the largest coordinated global protest in world history!

Don't Stop Now! Let's Keep this Women's Movement going!

That is why we are dedicating this weeks OkieLegacy Ezine/Tabloid to the Women Suffrages, who marched for our freedom's.





For those who say this is not the forum for my freedom speech - you are free to unsubscribe. This is MY Free weekly newsletter and you are not under any obligation to subscribe to it. Feel free to unsubscribe. ~ "Buckle-up, Buttercup!"


View/Write Comments (count 0)

| Receive updates (0 subscribers) | Unsubscribe
---
Sweet Silly Spunky Sadie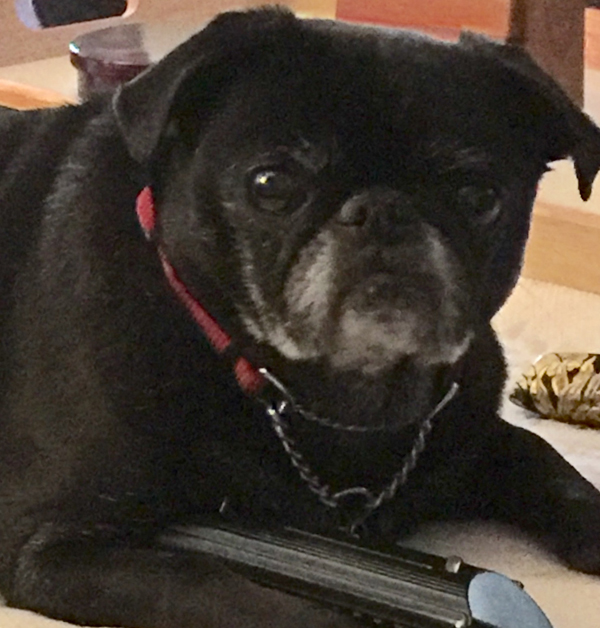 We need to build Bridges ... Not Walls! Let me remind you ... This is a Nation built on emigrants, immigrants and a safe place for refugees fleeing their countries from religious persecution. Have you forgotten our history and where your ancestors came from?

Our Mayflower emigrants were fleeing religious persecution in Europe, and the Founding Fathers resolved that no state religion would be established in this country. The Constitution protects all of us, including those who are in the minority.

Colonial records of the State show that a colony of Moors started for this country the same as did the Pilgrim Fathers, Huguenots and other emigrants to escape religious persecution - in this case, it being during the Spanish Inquisition.

In August, 1774, a small band of emigrants fleeing from religious persecution in England landed in New York from Liverpool. Ann Lee, a woman 38 years of age, was the centre of the group and soon after their arrival organized several societies which espoused a creed which she claimed was evolved from a series of visions witnessed by her when in prison in 1770, she having been confined for violating the sanctity of the Sabbath. These societies were the beginning of an organization which still exists under the name of "The Shakers" in 1883. This appellation was applied to them because of the trembling with which they were seized while under the influence of the shades of the other work. The original name was the "United Society of Believers." The society of Shakers was confined entirely to the United States. There were seventeen branches or families, as they were termed, in various parts of the country, four of them being located in Ohio - one at Union Village, in Warren county; another at Watervliet, near Dayton; and the third at Whitewater, Hamilton county, and the fourth at North Union, Cuyahoga county. Hungarian emigrants also fled religious persecution.

The people from Germany and Austria (NW Okie's HURT ancestors homeland) were animated by political convictions; they wanted freedom which was impossible under the monarchial government of those countries in the middle of 19th century. The Baltic emigrants were fleeing from religious persecution, also.

Economic necessity was also one of the reasons for Jewish immigration. People decided to come to America for a combination of economic pressure, religious persecution and political repression, at home.

The policy of "Know Nothingism" of past political parties, assumed to act to justify the most atrocious forms of religious persecution. Are we heading back to that "Know Nothingism?" Is that where you want to go?

America, the emigrant of past and present has proven that they prefer our country to every other! To proscribe (forbid) him on account of his birthplace is as mean and cowardly as to proscribe him for his religious faith or the color of his skin. It is the rankest injustice, the most downright inhumanity.

We need to build bridges ... Not walls!

Call US Congress (202)225-3121 and let your Senate and Representatives know how you feel. ~ Build Bridges ... Not Walls! ~ Good Night! Good Luck!
View/Write Comments (count 0) | Receive updates (0 subscribers) | Unsubscribe
---
1926, An Army of Women Marches on the Capitol
Let us look back through the ages and news archives at the Women marches. The Greenwood commonwealth, out of Greenwood, Mississippi, dated 26 April 1926, page 4, reports on "An Army of Women Marches On the Capitol."

Found on Newspapers.com

That year women were claiming to represent 12,000,000 of their sex as they bombarded the Senate prohibition committee at Washington to insist on retention of the prohibition law, with strict enforcement. The picture shown on the left shows them on the capitol steps.

There was no other mention of this march, only the steps of the DC capitol steps with the women posing for the picture.
View/Write Comments (count 0) | Receive updates (0 subscribers) | Unsubscribe
---
1914, Suffrage Folk To Have Parade
In The Daily Chronicle, out of De Kalb, Illinois, dated 23 April 1914, Thursday, page 8, had these headlines: "Suffrage Folk To Have Parade." Big demonstration would be held in Chicago on May 2, 1914. Dunne would be invited. The governor was the first official of that class to sign a suffrage law east of the Mississippi river and would have place of honor.

Found on Newspapers.com

Chicago, Ill., April 23 (1914) -- Extending an invitation to all women and men of Illinois to join in the demonstration, Mrs. Grace Wilbur Trout today announced details of the monster suffrage parade which would be held in Chicago on May 2, a duplicate of demonstration parades to be held in the other large cities throughout the United States at the same time.

Governor Dunne, who signed the first suffrage law east of the Mississippi, would be the guest of honor of the women, and would be in the party leading the parade. First Illinois cavalry and army officers would be others in the official contingency.

Mrs. Trout's announcement of the plans on that day was as follows:
"The women are going to march under wards in regular Divisions and Battalions. They are going to wear white caps inscribed with the word, 'Illinois' and ten stars in blue representing the suffrage states in the union. Each woman is to carry an American flag. The cap and flag to cost 15 cents, thus putting the cost of the outfit within the purse limit of every woman.

"We are to have a mounted battalion of women, but as commander-in-chief of the procession I and my aids will march. We will not ride in automobiles or on horseback, but will march on foot. Although automobiles and horses have been ordered for us, but there would not be enough to supply all of the women marches. Therefore we are going to march together in the same caps and carrying the same flags.
View/Write Comments (count 0) | Receive updates (0 subscribers) | Unsubscribe
---
Origins In the NAWSA Congressional Committee
When we look back at Women's marches of the past, we find the origins of the National Woman's Party (NWP) date from December 1912, when Alice Paul (1885-1977) and Lucy Burns (1879-1966) were appointed to the National American Woman Suffrage Association's (NAWSA) languishing Congressional Committee.

Paul and Burns were young, well-educated Americans who worked with Emmeline and Christabel Pankhurst in the militant wing of the British suffrage movement. Radicalized by their experiences in England, which included violent confrontations with authorities, jail sentences, hunger strikes, and force-feeding, they sought to inject a renewed militancy into the American campaign. They also endeavored to shift NAWSA's attention away from winning voting rights for women to the state and local levels to securing an amendment to the US Constitution to enfranchise women nationally.

Their first activity on NAWSA's behalf was to organize a massive national suffrage parade in WAshington, DC, in March 1913. This parade was modeled on the elaborate suffrage pageants held in Britain and local marches organized in New York by the Women's Political Union (WPU) and its leader Harriot Stanton Blatch (18596-1940). Blatch, the daughter of Elizabeth Lady Stanton (1815-1902), married an Englishman and became active int he militant British suffrage campaign. She supported NAWSA's appointment of Paul and Burns, who shared her enthusiasm for British inspired tactics.

The March 3, 1913, parade coincided with President Woodrow Wilson's inauguration and put the president-elect and Congress on notice that NAWSA would hold the Democratic Party responsible if it failed to pass a women's suffrage amendment. Bands, floats, and more than 8,000 marchers participated, representing nearly every state and most occupations. Crowds of men mobbed the parade route, some of them threatening, injuring the marching women, despite assurances of police protection. The police declined to intervene, and the public outcry was intense. Even NAWSA officials, leery of Paul's affiliation with British suffragettes, conceded afterwards that the parade and ensuing police debacle "...done more for suffrage, to establish firmly those who were wavering, and to bring to our ranks thousands of others who would never have taken any interest in it.

Despite the publicity that such events generated, Anna Howard Shaw (1847-1919) and later Carrie Chapman Catt (1859-1947), as presidents of NAWSA, remained skeptical. They feared that militant tactics would endanger state victories, antagonize congress, and make it difficult to gain widespread support for ratifying women's voting rights if a federal amendment were passed by Congress.

Why were they marching back then? Because this was the most conspicuous and important demonstration that had ever been attempted by suffragists in this country.

Because this parade would be taken to indicate the importance of the suffrage movement by the press of the country and the thousands of spectators from all over the Untied States gathered in Washington for the Inauguration.

A very interesting mention of this 1913 Women's March:
"This call was answered. On February 12 (1913), with cameras clicking, sixteen 'suffrage pilgrims' left New York City to walk to Washington for the parade [picture]. Many other people joined the original marchers at various stages, and the New York State Woman Suffrage Association's journal crowed that 'no propaganda work undertaken by the State Association and the Party has ever achieved such publicity.' One of the New York group, Elizabeth Freeman, dressed as a gypsy and drove a yellow, horse-drawn wagon decorated with Votes for Women symbols and filled with suffrage literature, a sure way to attract publicity. Two weeks after the procession, five New York suffragists, including Elizabeth Freeman, reported to the Bronx motion picture studio of the Thomas A. Edison Company to make a talking picture known as a Kinetophone, which included a cylinder recording of one-minute speeches by each of the women. This film with synchronized sound was shown in vaudeville houses where it was 'hooted, jeered and hissed' by audiences."

The NAWSA officers prepared a strong letter to the president-elect for the "New York hikers" to carry to Washington. The letter urged that women's suffrage be achieved during this presidency and warned that the women of the Untied States would watch your administration with and intense interest such as has never before been focused upon the administration of any of your predecessors. But despite the tone of the letter, when the group reached Princeton, where Woodrow Wilson lived, they requested only and audience for not more than two minutes in Washington as son after his arrival as possible.

It was less than two weeks after his inauguration,Wilson received a suffrage delegation led by Alice Paul, who chose to make the case for suffrage verbally and apparently did not deliver the hikers' letter. In response to the women's impassioned plea, he replied that he had never given the subject any thought, but that it would receive his most careful consideration. This was hardly the wholehearted endorsement sought by the women.

[See more: Marching For the Vote: Remembering the Woman Suffrage Parade of 1913.]
View/Write Comments (count 0) | Receive updates (0 subscribers) | Unsubscribe
---
Detailed Chronology National Woman's Party History
1910 Apr. 14-19 -- Alice Paul, home after serving time in London prison for suffrage activities in England, addresses National American Woman Suffrage Association (NAWSA) annual convention in Washington, D.C. She endorses militant tactics of British suffragettes and describes their campaign as "war of men and women working together against the politicians."

1912 Dec. -- Alice Paul appointed chairman of NAWSA's Congressional Committee at NAWSA convention with support of Harriot Stanton Blatch and Jane Addams. Lucy Burns, Crystal Eastman Benedict, Dora Lewis, and Mary Ritter Beard join committee. NAWSA considers federal action so unimportant it budgets only $10 annually in 1912 to Congressional Committee. Paul told she needs to raise own funds.

1913 Jan. 2 -- NAWSA's Congressional Committee establishes office in basement of 1420 F Street NW, Washington, D.C.

1913 Feb.-Mar. -- Open-air meetings in Washington, D.C., demand Congress pass national woman suffrage amendment and seek to generate interest in suffrage parade scheduled for Mar. 3.

1913 Feb.12 -- Rosalie Gardiner Jones, wealthy New York socialite, and British suffragette Elizabeth Freeman, leave Newark, New Jersey, on foot with band of suffrage "pilgrims" for Washington, D.C., to participate in Mar. 3 suffrage parade. They attract significant press and distribute suffrage literature along the way.

1913 Mar. 3 -- Massive national suffrage parade, organized by Congressional Committee and local suffrage groups, held in Washington, D.C., day before President Woodrow Wilson's inauguration. Parade designed to put immediate pressure on president-elect to support suffrage cause and take advantage of large media presence in town covering inauguration. More than 8,000 people participate in parade led by attorney Inez Milholland Boissevain astride white horse. Proceeds down Pennsylvania Avenue, passing Capitol, Treasury Building (where "ongoing allegorical tableau" directed by Hazel MacKaye is staged), and White House before ending in mass meeting at Constitution Hall. Angry mobs disrupt march at several points. Congressional investigation examines lack of police protection. (For details, see "Marching for the Vote" on the Library's American Women Web site.)

1913 Mar. 17 -- Alice Paul and four other women meet with President Woodrow Wilson to argue suffrage cause.

1913 Mar. 28 -- Elsie Hill, daughter of Connecticut Congressman Ebenezer Hill, and delegation from College Equal Suffrage League, meet with President Wilson.

1913 April -- Congressional Union for Woman Suffrage (CU) founded by Alice Paul. Group initially consists of women in District of Columbia who support work of NAWSA's Congressional Committee. CU and Congressional Committee are separate entities, but Paul chairs both and executive boards are identical. CU headquarters established at 1420 F Street NW, Washington, D.C., where it remains until Jan. 1916.

1913 April 7 -- Alice Paul speaks at mass meeting in Columbia Theatre. State delegations march to Capitol and present Congress with petitions from their districts calling for federal woman suffrage amendment. Oregon Senator George E. Chamberlain and Wyoming Representative Frank W. Mondell introduce Senate Joint Resolution 1 calling for passage of such an amendment.

1913 May 14 -- U.S. Senate Committee on Woman Suffrage votes favorably on federal woman suffrage amendment, first favorable majority report in 23 years.

1913 Summer -- Congressional Committee lobbies for creating separate suffrage committee in U.S. House of Representatives in effort to bypass House Judiciary Committee, which routinely tables all suffrage bills. CU hires Dora Marsden and Mabel Vernon to raise money and register new members in Delaware, New Jersey, Rhode Island, and New York; branches established in various states. Dora Lewis in Pennsylvania; Mrs. John Turney in Tennessee; and Annie Porritt in Connecticut, become state chairmen.

1913 July 31 -- Automobile tours convene in Hyattsville, Maryland, after weeks of collecting suffrage petitions nationwide. Participants met by Senate delegation before proceeding in 80 cars to Washington, D.C., to present petitions to Congress as part of elaborately orchestrated pro-suffrage auto parade. Twenty-three senators speak for suffrage amendment– and 3 against–when issue comes up for discussion on Senate floor later that day.

1913 Aug. 13-15 -- Congressional Union sponsors conference of National Council of Women Voters. Council testifies before House Rules Committee on Aug.14 to request creation of House Woman Suffrage Committee. Conference adjourns Aug.15 following keynote speech by Jane Addams at Belasco Theatre.

1913 Oct. 14 -- The Suffragist, weekly journal of CU, opens office with Rheta Childe Dorr as editor and James Keating as business manager.

1913 Oct. 18-21 -- British suffragist Emmeline Pankhurst barred from entering New York harbor by American immigration officials for third American speaking tour arranged by Harriot Stanton Blatch of Women's Political Union and members of CU. Alice Paul and Alva Belmont hire attorneys to represent Pankhurst when she is detained for several days at Ellis Island. President Wilson approves her entry on appeal, reversing previous order to deport her as "undesirable alien on grounds of moral turpitude." Pankhurst speaks at Madison Square Garden Oct. 21.

1913 Nov. -- Lucy Burns arrested for chalking meeting notices on sidewalk in Washington, D.C.; pays $1.00 fine. Incident elicits sharp rebuke from NAWSA president Anna Howard Shaw, including admonition that "we will not be like England."

1913 Nov. 15 -- First issue of The Suffragist appears.

1913 Nov.16-17 -- Congressional Union sponsors mass meeting at Columbia Theatre on Nov. 16 to welcome delegation of New Jersey women, featuring address by Inez Milholland Boissevain. The next day, more than 70 New Jersey women leave CU headquarters and call upon President Wilson.

1913 Nov. 29- Dec. 5 -- Congressional Union hosts annual NAWSA convention. On Nov. 30, Anna Howard Shaw, Jane Addams, and Helen Ring Robinson speak. On Dec. 3, Shaw, Addams, Carrie Chapman Catt, and Ida Husted Harper testify at House Rules Committee hearing. On Dec. 8, Shaw leads delegation of 94 women to meet with President Wilson. During convention Catt questions respective roles of Congressional Committee and CU and suggests fiscal impropriety on Paul's part.

1913 Dec. 6 -- After months of disagreeing over authority, finances, and strategy, NAWSA leadership tells Alice Paul she can retain her chairmanship of the Congressional Committee only if she resigns from CU. She refuses, as does Lucy Burns. NAWSA selects new Congressional Committee with Ruth Hanna McCormick as chairman.

1914 Jan. 11 -- 400 CU members and supporters meet at Elizabeth Kent's home to support Alice Paul and encourage her to continue fighting for federal woman suffrage amendment.

1914 Jan. 24 -- House Rules Committee decides not to create suffrage committee.

1914 Feb. 2 -- Mass meeting of more than 300 working women and supporters convene in Washington, D.C., to hear Rose Winslow and Doris Stevens. Following meeting, Elizabeth Glendower Evans, Rose Schneiderman, and Josephine Dreier lead group on march to White House; President Wilson receives 25 of them.

1914 Feb. 12 -- Alice Paul, Lucy Burns, and Dora Lewis meet one last time with NAWSA executive board in unsuccessful effort to resolve differences. Subsequently, NAWSA votes against admitting CU as auxiliary member.

1914 Mar. 3 -- Congressional Union participates in hearing before House Judiciary Committee. CU members Elizabeth Glendower Evans, Cora Smith King, Mary Ritter Beard, Elizabeth Kent, Katharine Houghton Hepburn, and Crystal Eastman Benedict speak on behalf of Bristow-Mondell suffrage amendment. Members of NAWSA's Congressional Committee also speak and surprise both CU and other NAWSA members by proposing new amendment (Shafroth-Palmer suffrage amendment) requiring states to hold referendum on woman suffrage whenever 8 percent of state's voters request such a vote.

1914 Mar. 19-20 -- U.S. Senate votes for only second time (first since 1887) on federal woman suffrage amendment, defeating measure by 11 votes–53 yeas and 34 nays. Senator Joseph Little Bristow reintroduces his suffrage bill next day and Senator John Franklin Shafroth introduces NAWSA's newly proposed amendment. Both bills sent to Senate Woman Suffrage Committee. NAWSA's bill introduced in House by Representative Alexander Mitchell Palmer.

1914 Apr. 17 "The American Woman: Six Periods of American Life," directed by Hazel MacKaye, opens in New York City.

1914 Apr. 21 -- Rheta Childe Dorr, disgruntled with Alice Paul's autocratic manner and her failure to consult with Dorr on staffing issues, resigns as editor of The Suffragist. Position of business manager abolished; Lucy Burns assumes editor's position. Burns and Paul launch major campaign to increase subscriptions, which rise from nearly 1,700 in July to 2,700 by end of Aug.

1914 May 2 -- Suffrage parades and meetings held in nearly every state. CU state representatives report plans back to headquarters.

1914 May 5 -- House Judiciary Committee favorably reports Bristow-Mondell bill to full House. CU begins lobbying House Rules Committee to schedule vote. Previously, Senate Woman Suffrage Committee favorably reports both Bristow-Mondell and Shafroth-Palmer bills to Senate.

1914 May 9 -- National suffrage demonstration in Washington, D.C. State delegations march from Lafayette Square to east plaza of Capitol for choral program and formal presentation of state suffrage resolutions to committee of senators and representatives who introduce resolutions in Congress.

1914 Summer -- CU organizes fund-raising campaigns in eastern resort communities, with Doris Stevens operating out of Newport, Rhode Island, and Mary Brennan out of Atlantic City, New Jersey.

1914 June -- CU forms National Advisory Council to enlist support of nationally prominent and/or wealthy women.

1914 June 30 -- Anna Kelton Wiley and Rheta Childe Dorr lead delegation of 500 club women to meet with President Wilson, who gives usual response about leaving suffrage to states and becomes annoyed when they continue to press him about possibility of constitutional amendment. Exchange fuels growing press view of CU as "hecklers" and "women howlers." 1914 July 13 -- Alice Paul, Lucy Burns, and Matilda Gardner lead delegation of more than 200 women to lobby House Rules Committee to allow vote on suffrage bill.

1914 Aug. 29-30 -- Newly created National Advisory Council convenes for two-day conference at Alva Belmont's summer house in Newport, Rhode Island, and decides that CU should send two organizers to every suffrage state to mobilize women voters to oppose any congressional candidate from Democratic Party, which had blocked passage of suffrage amendment. For first time, enfranchised women asked to help unenfranchised "sisters." Newly created National Advisory Council convenes for a two-day conference at Alva Belmont's summer house in Newport, Rhode Island. August 1914.

1914 Sept. 14 -- CU organizers leave Washington, D.C., to campaign against Democratic congressional candidates in states where women have vote, successfully making women's suffrage major political issue in many of these races. CU organizers and state assignments include: Jane Pincus and Josephine Casey (Arizona); Lucy Burns and Rose Winslow (California); Doris Stevens and Ruth Astor Noyes (Colorado); Helena Hill Weed (Idaho); Edna S. Latimer and Lola C. Trax (Kansas); Mabel Vernon (Nevada); Jessie Hardy Stubbs and Virginia Arnold (Oregon); Elsie Lancaster (Utah); Margaret Whittemore and Anna McCue (Washington); Gertrude Hunter (Wyoming).

1914 Nov. 18 -- Mass meeting in Washington, D.C., welcomes back CU organizers campaigning in western suffrage states. British suffragist Emmeline Pethick Lawrence addresses meeting.

1915 Jan. -- Margaret Whittemore sent by CU to open "freedom booth" at Panama Pacific International Exposition in San Francisco, California. Booth, located in Palace of Education, displays flags, banners, and other suffrage exhibits depicting various arguments for extending vote to women throughout United States. Booth becomes focal point for many CU activities throughout the year, including collecting signatures on massive suffrage petition–to be driven across country and presented to Congress.

1915 Jan. 6 -- Mrs. George A. Arms leads delegation of Democratic women to ask President Wilson to support suffrage amendment. Wilson writes to friend: "suffrage for women will make absolutely no change in politics– it is the home that will be disastrously affected."

1915 Jan. 12 -- House of Representatives votes for first time on federal woman suffrage amendment, defeating measure by vote of 204 nays to 174 yeas.

1915 Mar. 31 -- At planning session in New York, CU's National Advisory Council adopts constitution and restructures organization so that it officially becomes national organization. Financially independent branches established in every state, with one state chairman and additional chairmen over each congressional district. Alice Paul tries to resign as national chairman to devote her energies to fund-raising, but no one volunteers for her position.

1915 Apr.-Dec. -- CU, despite objections from NAWSA, sends organizers into all states to plan conventions and establish state branches. Organizers and state assignments include: Virginia Arnold (Oregon, Idaho, Montana, Washington, and North Dakota); Elsie Hill (Virginia and South Carolina); Edna Latimer (Maryland and Delaware); Anne Martin (New York); Emily Perry (Virginia, Pennsylvania, Maryland, and North Carolina); Isabella Mott (Rhode Island and Ohio); Doris Stevens (New York and California); Ella C. Thompson (Arizona, Colorado, New Mexico, and Texas); Mabel Vernon (Delaware, Ohio, Colorado, Utah, Oregon, Washington, and Idaho); and Margaret Whittemore (California, Michigan, Ohio, and Rhode Island).

1915 Sept. 14-16 -- In connection with 1915 Panama Pacific International Exposition in San Francisco, CU organizes first Woman Voters Convention, consisting of delegates from suffrage states. Suffrage petition grows to 18,000 feet with half-million signatures collected since Jan. at "freedom booth." Convention elects envoys Sara Bard Field and Frances Joliffe to transport petition and resolutions cross-country by automobile– collecting additional signatures along the way, and to present to Congress and president.

1915 Sept. 25 -- Suffrage envoys Sara Bard Field and Frances Joliffe leave San Francisco, heading to Rhode Island in Overland automobile driven by Swedish women Ingeborg Kinstedt and Maria Kindberg. Mabel Vernon travels ahead of envoys by train and helps organize autocades, parades, meetings, and petition drives at various stops, including Salt Lake City, Denver, Kansas City, Chicago, Detroit, Boston, New York, and Philadelphia. Joliffe drops out en route and Bard experiences difficulties with drivers.

1915 Dec. 6-7 -- Procession of 2,000 women, organized by California writer Mary Hunter Austin, meets groups of women voters from western states at Stanton Square, Fourth Street and Maryland Avenue NE, and leads them to steps of U.S. Capitol, where they are received by deputation from Congress. Western envoys and 300 CU representatives later received by President Wilson. Franklin Wheeler Mondell introduces federal woman suffrage amendment in House of Representatives on Dec. 6, and George Sutherland introduces it in Senate next day.

1915 Dec. 6-13 -- First national CU convention held in Washington, D.C., to coincide with opening of 64th Congress and arrival of suffrage petition and envoys of western women voters.

1915 Dec. 12 -- Mass meeting at Belasco Theatre; Alva Belmont, George Sutherland, and Gail Laughlin speak.

1915 Dec. 13 -- Convention ends with "Susan B. Anthony" pageant produced by Hazel MacKaye.

1915 Dec. 16 -- CU members Alice Paul, Mabel Vernon, Florence Bayard Hilles, and Sara Bard Field testify at hearing on federal woman suffrage amendment before House Judiciary Committee.

1915 Dec. 17 -- Alice Paul, Lucy Burns, Dora Lewis, and Anne Martin meet in Washington, D.C., with new NAWSA president Carrie Chapman Catt and board members Ruth Hanna McCormick, Katherine Dexter McCormick, and Antoinette Funk to explore reconciliation between NAWSA and CU. Paul does not accept Catt's conditions, calling for CU to abandon anti-Democratic Party campaign and stay out of states where NAWSA affiliates already exist. Meeting ends badly; two groups never try to merge again.

1916 Jan. -- CU membership and financial resources greatly increased when executive board of Women's Political Union of New York, under leadership of Harriot Stanton Blatch, votes to discontinue operations and formally merge with CU.

1916 Jan. 8 -- Senate Woman Suffrage Committee reports out suffrage bill and places it on Senate calendar; bill bogs down in House of Representatives.

1916 Jan. 30 -- Headquarters of Congressional Union for Woman Suffrage officially moves from 1420 F Street NW, to Cameron House on Lafayette Square, Washington, D.C., site of Dec. 1915 convention.

1916 Feb. 9-15 -- House of Representatives subcommittee sends suffrage bill without recommendation to full House Judiciary Committee, which votes on Feb. 15 to table amendment for later consideration.

1916 Mar. 14-28 -- House Judiciary Committee votes to reconsider suffrage bill, following vigorous lobbying by CU. Committee meets again on Mar. 28; votes 10 to 9 to postpone consideration of bill.

1916 Apr. 9-May 16 -- "The Suffrage Special," carrying 23 CU members, departs Union Station, Washington, D.C., and begins five-week train tour of western United States to gather support for federal woman suffrage amendment among women voters. Luncheon honors women participating in tour, including Lillian Ascough, Abby Scott Baker, Harriot Stanton Blatch, Lucy Burns, Agnes Campbell, Anna Constable, Sarah T. Colvin, Edith Goode, Jane Goode, Florence Bayard Hilles, Julia Hurlbut, Caroline Katzenstein, Winifred Mallon, Dorothy Mead, Agnes Morey, Katherine Morey, Gertrude B. Newell, Mrs. Percy Read, Ella Riegel, Elizabeth Rogers, Mrs. Townsend Scott, Helen Todd, and Margaret Whittemore. Train stops in Illinois (Apr. 10-11), Kansas (Apr. 12-14), Colorado (Apr. 15-17), Arizona (Apr. 18-21), California (Apr. 22-26), Nevada (Apr. 26-27), California (Apr. 28), Oregon (Apr. 29-May 1), Washington (May 1-5), Montana (May 5-8), Idaho (May 9-10), Utah (May 10-12), Colorado (May 13), and Missouri (May 15) before returning to Washington, D.C. (May 16). Lucy Burns leaves train in Seattle and boards plane, dropping suffrage leaflets to ground. At each stop, eastern suffragists encourage western women to attend June convention of women voters meeting in Chicago for purpose of organizing Woman's Party.

1916 May 16 -- Resolutions from western women voters presented to assembled body of senators and congressmen at ceremony in Capitol Rotunda. The Suffragist reports it as first time Senate recesses as body to receive visiting delegates. Ceremony preceded by automobile procession from Union Station where women from the West (selected as delegates at major conference in Salt Lake City on May 11-12) meet "The Suffrage Special" (women from the East traveling by railroad since Apr. 9 to promote suffrage cause in the West).

1916 June 5-7 -- National Woman's Party (NWP), briefly known as both Woman's Party of Western Voters and also just Woman's Party, officially formed at convention of women voters organized by CU at Chicago's Blackstone Theatre. Goal of "world's first women's political party" is remaining independent of existing political parties and campaigning on platform of one plank–immediate passage of federal woman suffrage amendment. Woman's Party Convention, intentionally scheduled a few days before start of Republican and Progressive Party conventions, receives significant press coverage. Maud Younger chairs convention. Anne Martin elected chairman; Phoebe Hearst and Mary A. Bartelme, vice chairmen; Mabel Vernon, secretary. CU continues to exist in states where women do not have the vote; NWP replaces CU in western states where women are enfranchised. Two groups coexist until Mar.1917 when voting and non-voting wings reunite into single organization under NWP name. Even before that date, NWP appears on joint letterhead with CU.

1916 July 19-20 -- Prohibition Party adopts suffrage plank at national convention held in St. Paul, Minnesota; NWP represented by Elsie Hill.

1916 Aug. 10-12 -- NWP meets in Colorado Springs to decide course of action during presidential election campaign. Republican candidate, former Supreme Court Justice and New York Governor Charles Evans Hughes, publicly supports federal woman suffrage amendment. President Wilson, seeking reelection as Democratic candidate, advocates suffrage by state action. NWP endorses neither presidential candidate and opposes all Democratic congressional candidates on policy of "holding the party in power responsible" for failure to pass suffrage amendment.

1916 Aug.-Oct. -- NWP and CU send organizers into 12 states where women can vote to lobby for federal woman suffrage amendment and oppose Democratic Party candidates. Organizers and their state assignments include: Iris Calderhead, Vivian Pierce, Ella Thompson, Helen Todd, Rose Winslow (Arizona); Beulah Amidon, Hazel Hunkins, Emily Perry, Doris Stevens (California); Harriot Stanton Blatch, Elsie Hill, Florence Bayard Hilles, Jessie H. MacKaye, Effa Muhse, Ella Riegel (Colorado); Eleanor Barker, Effa Muhse, Jane Pincus (Idaho); Abby Scott Baker, Sarah Grant, Jessie H. MacKaye (Illinois); Kathleen Taylor (Kansas and Missouri); Lillian Ascough, Edith Barriger, Lucy Burns, Maud Younger (Montana); Sarah Grant, Edna S. Latimer, Anne Martin, Cornelia Wyse (Nevada); Mary G. Fendall (Oregon); Lucy Branham, Emily Perry, Jane Pincus (Utah); Agnes Campbell, Julia Hurlbut, Margaret Whittemore (Washington); Nina Allender, Margaretta Schuyler, Rose Winslow (Wyoming).

1916 Oct. 20 -- NWP members attacked by mob while demonstrating against Wilson outside Chicago auditorium where president delivers campaign address.

1916 Oct. 23-Nov. 25 -- Inez Milholland Boissevain collapses on stage in Los Angeles during speech against President Wilson and Democratic Party for their perceived failure to support women's suffrage. She dies on Nov. 25 of pernicious anemia at age 30, widely regarded as first martyr of American women's suffrage campaign. Speaking tour finished by Harriot Stanton Blatch.

1916 Nov. 7 -- President Wilson reelected by narrow margin.

1916 Dec. 5 -- Florence Bayard Hilles, Anna Lowenburg, Elizabeth Selden Rogers, Caroline Spencer, and Mabel Vernon (hiding banner under cloak) position themselves in first row of balcony during President Wilson's annual address to Congress and unfurl banner reading: "Mr. President, What Will You Do For Woman Suffrage?" Wilson continues speaking; Senate page tears down banner. Incident generates great publicity in newspapers nationwide. Other CU members in gallery include Lucy Burns, Elizabeth Colt, Maud Gilbert, Bessie H. Papandre, and Mrs. Townsend Scott, who serve as guards for five women unfurling the banner

1916 Dec. 25 -- Memorial service for Inez Milholland Boissevain in Statuary Hall, U.S. Capitol, first held there for a woman. Resolutions drafted for presentation to President Wilson.

1917 Jan. 9 -- President Wilson, after two weeks of stonewalling, meets deputation of 300 women, who present him with resolutions drafted during Milholland memorial service and ask him to use influence to promote federal woman suffrage amendment. Wilson angrily refuses and walks out on delegation.

1917 Mar. 1-4 -- CU and NWP merge at convention of members held in Washington, D.C. Reunited group retains name National Woman's Party. Alice Paul elected chairman; Anne Martin, vice chairman; Mabel Vernon, secretary; and Gertrude Crocker, treasurer. Majority of delegates vote to concentrate on federal woman suffrage amendment and to continue agitation even if country goes to war, adopting Votes-For-Women-First policy.

1917 Mar. 4 -- "Grand Picket"–more than 1,000 women, in Washington, D.C., for Congressional Union-Woman's Party Convention, march around White House for several hours in icy, driving rain waiting to present series of convention resolutions to Woodrow Wilson on eve of second inauguration. All gates to grounds locked; marchers fume when President Wilson and wife leave White House and drive through picket line without acknowledging them.

1917 Apr. 2 -- NWP's federal woman suffrage amendment reintroduced in House of Representatives by John Edward Raker of California and others. Jeannette Rankin of Montana, first woman elected to Congress, formally seated in House of Representatives.

1917 Apr. 4 -- NWP's federal woman suffrage amendment reintroduced in Senate.

1917 Apr. 6 -- United States enters World War I. NWP does not officially support the war, but members not prohibited from engaging in war work with other organizations. NWP continues peacefully picketing White House and U.S. Capitol for more than two months before encountering significant resistance and arrests. Summer begins; tenor of attacks on Wilson grow more strident at same time political climate becomes less accepting of government criticism during wartime.

1917 Apr. 26 -- Senate Committee on Woman Suffrage holds hearing on federal woman suffrage amendment at which Mary Ritter Beard, Dudley Field Malone, and Jeannette Rankin speak.

1917 May 15 -- Hearings on federal woman suffrage amendment held before House and Senate committees.

1917 June 6 -- House Rules Committee votes six to five to form Woman Suffrage Committee.

1917 June 20 -- Lucy Burns and Dora Lewis picket with famous "Russian" banner, accusing Wilson and American envoy Elihu Root of deceiving Russia– by claiming United States a democracy. Angry crowd tears banner to pieces.

1917 June 22 -- Lucy Burns and Katherine Morey become first women arrested while picketing White House; never brought to trial.

1917 June 22-26 -- Police make 27 more arrests. Women pickets charged with obstructing traffic; 21 released without penalty.

1917 June 27 -- Six pickets–Annie Arniel, Virginia Arnold, Lavinia Dock, Maud Jamison, Katherine Morey, and Mabel Vernon–sentenced to three days in District jail after refusing to pay $25 fines for obstructing traffic–the first of 168 women to serve prison time for suffrage activities.

1917 July 4 -- Ten pickets arrested, ironically on Independence Day, for demanding political liberty; sentenced to three days in jail.

1917 July 14 -- Sixteen pickets arrested and sentenced to unprecedented 60 days at Occoquan Workhouse, Virginia. President Wilson pardons "Bastille Day" prisoners three days later.

1917 July 19 -- Dudley Field Malone, collector of the Port of New York and personal friend of Woodrow Wilson, offers resignation five days after witnessing arrests of suffrage pickets, whom he offers to represent in court. Wilson declines Malone's resignation; Malone later leaves administration over its handling of suffrage protests.

1917 Aug. 14 -- Pickets carry new banner–famous "Kaiser Wilson" banner, comparing President Wilson to German emperor Kaiser Wilhelm II. Banner accuses Wilson of being autocrat over women lacking a voice in government. Angry mob attacks pickets, destroys banners, and fires gun at NWP headquarters. Police do little to intervene.

1917 Aug. 17 -- After three days of brutal attacks on pickets by mobs and police, six pickets arrested (Edna Dixon, Lavinia Dock, Lucy Ewing, Catherine Flanagan, Natalie Gray, Madeleine Watson) and sentenced to 60 days at Occoquan Workhouse, this time without pardon from President Wilson.

1917 Aug.-Oct. -- Picketing and arrests continue.

1917 Sept. 14-15 -- Senator Andrieus Aristieus Jones, chair, Senate Woman Suffrage Committee, visits Occoquan Workhouse on Sept. 14 to investigate reports of ill treatment of suffrage prisoners. The next day, his committee suddenly reports out the suffrage bill–on hold for six months.

1917 Sept. 24 -- House of Representatives creates separate Woman Suffrage Committee by vote of 181 yeas to 107 nays.

1917 Oct. -- Lucy Burns, inspired by several Socialist Party suffrage prisoners, leads campaign in prison demanding suffragists be treated as political prisoners; threatens hunger strike if demand not met. Petition secretly circulated among inmates, smuggled out, and presented to commissioners of District of Columbia. Every woman signing petition put in solitary confinement.

1917 Oct. 20 -- Alice Paul, kept off picket line for much of summer, arrested and sentenced two days later to seven months in Occoquan Workhouse– longest term handed down.

1917 Nov. 5 -- Alice Paul and Rose Winslow begin hunger strike when demands for political prisoner status rejected. One week later, subject to force-feeding three times a day for next three weeks. Paul separated from other suffrage prisoners and transferred to psychiatric ward at District jail for "evaluation" in effort to intimidate and discredit her.

1917 Nov. 6 -- Woman suffrage referendum succeeds in New York, first eastern state to grant women the vote.

1917 Nov. 10 -- Large picket demonstration held to protest treatment of Alice Paul and other suffrage prisoners. Thirty-one pickets arrested, including Dora Lewis and just-released-from-prison Lucy Burns. Pickets sentenced to varying terms at Occoquan Workhouse; Burns receives harshest penalty of six months.

1917 Nov. 15 -- "Night of Terror" pickets (arrested Nov.10) transferred to Occoquan, where Superintendent Raymond Whittaker–just back from White House meeting of district commissioners–sets in motion brutal reception for newly arrived prisoners. Whittaker summarily dismisses demands for political prisoner status and watches guards burst into holding area and drag, carry, push, and beat women into their cells. Lucy Burns handcuffed to cell all night with arms above head. Julia Emory shows support and sympathy by assuming same position. The next day, 16 women go on hunger strike.

1917 Nov. 21 -- Occoquan officials begin force-feeding of leaders Lucy Burns and Dora Lewis followed by Elizabeth McShane. Unable to pry open Burns's mouth, officials insert glass tube up nostril, causing significant bleeding and pain. McShane develops stomach ulcers and gall bladder infection.

1917 Nov. 27-28-- Responding to increasing public pressure and likely overturning of prisoners' convictions on appeal, government authorities order unconditional release of Alice Paul, Lucy Burns, and 20 other suffrage prisoners.

1918 Jan. -- Headquarters of NWP officially moves from Cameron House, residence since Jan.1916, to mansion at 14 Jackson Place NW, Lafayette Square, Washington, D.C.

1918 Jan. 5 -- NWP members testify at hearing before House Woman Suffrage Committee.

1918 Jan. 9 -- President Wilson publicly declares support for federal woman suffrage amendment. Meets privately with 10 members of Congress to encourage their vote for amendment.

1918 Jan. 10 -- House of Representatives votes for second time on federal woman suffrage amendment, passing measure by vote of 274 yeas to 136 nays.

1918 Jan.-June -- NWP begins intense lobbying campaign to pass federal woman suffrage amendment in U.S. Senate. NWP leaders, including Beulah Amidon, Lillian Ascough, Abby Scott Baker, Lucy Burns, Sarah T. Colvin, Doris Stevens, and Mary Winsor, make speaking tours of country. Organizers dispatched to gain supporters and pressure senators. Organizers and state assignments include: Lucy Branham (Georgia and Tennessee); Iris Calderhead (Colorado, Massachusetts, Ohio, and Pennsylvania); Julia Emory (Maine and Pennsylvania); Catherine Flanagan (Connecticut); Gladys Greiner (Maryland, Michigan, and Virginia); Kate Heffelfinger (Virginia); Alice Henkle (Colorado, Missouri, and Utah); Rebecca Hourwich (Massachusetts); Clara Rowe (Delaware, Florida, Ohio, and Tennessee); Margaret Whittemore (California, Idaho, Illinois, and Washington); Joy Young (Michigan).

1918 Feb. -- Republican National Committee passes resolution supporting passage of federal woman suffrage amendment. Democratic National Committee's Executive Committee endorses measure.

1918 Mar. 4 -- U.S. federal appeals court declares unconstitutional arrests and detainment of all White House suffrage pickets.

1918 May 6 -- Democratic Senator Andrieus Aristieus Jones, New Mexico, calls up suffrage bill on Senate calendar. Opposition forces postponement of vote, scheduled for May 10.

1918 June 27 -- Suffrage opponents in U.S. Senate threaten filibuster; successfully delay rescheduled vote on federal woman suffrage amendment.

1918 Aug. 6 -- Open-air meeting held in Lafayette Park, Washington, D.C., with approximately 100 suffrage demonstrators protesting Senate inaction on suffrage bill. Forty-eight women arrested and released on bail, including Alice Paul and Lucy Burns.

1918 Aug. 12 -- Second open-air meeting held in Lafayette Park, Washington, D.C., as government employees leave work; 38 protestors arrested.

1918 Aug. 14 -- Two more suffrage demonstrations held in Lafayette Park, Washington, D.C. Thirty women arrested and released; return that evening to protest and are rearrested.

1918 Aug. 15 -- First group of Lafayette Park protesters (arrested Aug. 6) tried, convicted, and sentenced to10 to 15 days in old District workhouse. Denied demand for treatment as political prisoners, 24 women begin hunger strikes.

1918 Aug. 20 -- Lafayette Park protesters (sentenced Aug.15) released before completing sentences.

1918 Aug. 26 -- Women (arrested Aug. 12) tried, convicted, and sentenced to 10 to 15 days in old District workhouse.

1918 Sept.-Nov. -- During fall congressional campaigns, NWP opposes election of all Democratic senators; special emphasis on contests in New Hampshire and New Jersey, where antisuffrage candidates prevail. 1918 Sept. 16 -- Another open-air meeting in Lafayette Park, Washington, D.C. Suffrage protestors burn speech by President Wilson. No arrests made.

1918 Sept. 26 -- Senator Andrieus Aristieus Jones, New Mexico, again introduces federal woman suffrage amendment in U.S. Senate, followed by several days of debate. Jones presented with suffrage petition from NWP delegation.

1918 Sept. 30 -- President Wilson addresses Senate asking for passage of federal woman suffrage amendment as war measure. 1918 Oct. 1 -- U.S. Senate defeats federal woman suffrage amendment by vote of 34 nays to 62 yeas, two votes shy of required two-thirds majority. Amendment's supporters quickly add it to Senate calendar for reconsideration.

1918 Oct. 7 -- NWP begins picketing with banners in front of U.S. Capitol and Senate Office Building. Pickets arrested daily and released without charges. Throughout rest of Oct. and Nov., pickets harassed by unruly crowds and manhandled by police.

1918 Nov. 11 -- World War I ends.

1918 Dec. 2 -- President Wilson urges passage of federal woman suffrage amendment in annual address to Congress.

1918 Dec. 14-16 -- Conference of NWP's state officers, National Advisory Council, and Executive Committee, in Washington, D.C., ends with protest in Lafayette Park of 300 women, who burn President Wilson's speeches.

1919 Jan. 1 -- Watch fire demonstrations begin when Edith Ainge lights fire in urn placed in front of White House by NWP members. Dora Lewis tosses copies of President Wilson's speeches into fire. Mary Dubrow and Annie Arniel unfurl banner reading "President Wilson is Deceiving the World When He Appears as the Prophet of Democracy." Soldiers and sailors rush the women and overturn urn; Hazel Hunkins starts second watch fire in Lafayette Park. Ainge, Hunkins, Alice Paul, and Julia Emory arrested and released. Fire before White House rekindled and kept burning continuously for several days to exert pressure on Wilson to secure remaining two votes necessary for Senate passage of amendment.

1919 Jan. 4 -- Mary Dubrow, Julia Emory, Dora Lewis, Phoebe Munnecke, and Alice Paul arrested as part of watch fire demonstrations and released on bail.

1919 Jan. 5 -- Annie Arniel, Mary Dubrow, Julia Emory, and Phoebe Munnecke arrested for part in watch fire demonstrations, refuse to pay bail, and are sentenced to 10 days in prison. Immediately begin hunger strike.

1919 Jan.13-31 -- Twenty-two women arrested Jan.13 for lighting watch fires at White House and in Lafayette Park. Other arrests follow, including two women on Jan. 24, five women on Jan. 27, and five women on Jan. 31. Suffragists continue to burn watch fires in various locations through first part of Feb.

1919 Feb. 9-13 -- Massive watch fire demonstration held (Feb. 9). In move later sparking controversy both within NWP and larger suffrage movement, Sue Shelton White burns President Wilson's portrait in effigy; banners proclaim Wilson is deceiving world "when he appears as the prophet of democracy." As soon as Louisine Havemeyer starts speaking, police begin arresting 39 women–26 later sentenced for setting fires. Women sentenced to prison begin hunger strike before Feb. 13 release.

1919 Feb. 10 -- U.S. Senate defeats federal woman suffrage amendment by one vote, 33 nays to 63 yeas. Different version of amendment reintroduced in Senate on Feb. 17 never brought to a vote.

1919 Feb. 15 -- "Prison Special" tour begins when train named "Democracy Limited" leaves Union Station in Washington, D.C., and travels across country with 26 suffragists on board who had served jail sentences. Over next three weeks, the women, often dressed in prison costumes, speak about their incarceration, seeking support for federal woman suffrage amendment at meetings in Charleston (Feb. 16-17), Jacksonville (Feb. 18-19), Chattanooga (Feb. 20-21), New Orleans (Feb. 22-23), San Antonio (Feb. 24), Los Angeles (Feb. 26-27), San Francisco (Feb. 28- Mar. 1), Denver (Mar. 3-4), Chicago (Mar. 5-7), Milwaukee (Mar. 6), Detroit (Mar. 7), Syracuse (Mar. 8-9), Boston (Mar. 9-10), Hartford (Mar. 10), and New York (Mar. 10). Among women speakers or organizers are: Pauline Adams, Edith Ainge, Berthe Arnold, Lillian Ascough, Abby Scott Baker, Josephine Bennett, Lucy G. Branham, Lucy Burns, Palys Chevrier, Sarah T. Colvin, Lucy Ewing, Estelle Eylward, Gladys Greiner, Louisine Havemeyer, Mrs. Raymond Hunter, Mary Ingham, Willie Grace Johnson, Elizabeth McShane, Vida Milholland, Mary Nolan, Ella Riegel, Elizabeth S. Rogers, Gertrude Shaw, Mabel Vernon, Amelia Himes Walker, Cora Weeks, Sue Shelton White, and Mary Winsor.

1919 Feb. 24 -- NWP members meet President Wilson in Boston upon his return from Europe. They carry banners reminding him of pledge to support suffrage amendment and lobby him to pressure Senate to pass amendment before Mar. 3 recess. Twenty-one demonstrators arrested and sentenced to eight days in Charles Street jail, last women imprisoned for suffrage.

1919 Mar. 4 -- Suffrage demonstrators brutally attacked by police, soldiers, and onlookers outside New York Metropolitan Opera House where President Wilson is speaking.

1919 May 21 -- U.S. House of Representatives again passes federal woman suffrage amendment (19th Amendment to the Constitution) by vote of 304 yeas to 89 nays, 42 more than required two-thirds majority.

1919 June 4 -- U.S. Senate passes federal suffrage amendment (19th Amendment) by vote of 56 yeas to 25 nays, initiating campaign to obtain ratification by 36 state legislatures–required three-fourths majority at that time.

1919 June 10 -- Michigan and Wisconsin ratify 19th Amendment. (Illinois also initially ratifies on this date, but re-adopts on June 17.)

1919 June 16-28 -- Kansas, New York, Ohio (June 16), Illinois (June 17), Pennsylvania (June 24), Massachusetts (June 25), and Texas (June 28) ratify19th Amendment.

1919 July-Sept. -- Dora Lewis, Anne Martin, and Mabel Vernon travel to Georgia to campaign for ratification. Sue Shelton White and Betty Gram campaign in Alabama. Neither state ratifies 19th Amendment.

1919 July -- Iowa (July 2), Missouri (July 3), and Arkansas (July 28) ratify 19th Amendment. Georgia (July 24) rejects ratification.

1919 Aug. -- Montana and Nebraska (Aug. 2) ratify 19th Amendment.

1919 Sept. -- Minnesota (Sept. 8) and New Hampshire (Sept. 10) ratify 19th Amendment. Alabama (Sept. 22) rejects ratification.

1919 Oct. -- Utah (Oct. 2) ratifies 19th Amendment.

1919 Nov.-- NWP begins Woman's Liberty Drive to raise money to continue ratification campaign.

1919 Nov. -- California (Nov. 1) and Maine (Nov. 5) ratify 19th Amendment.

1919 Dec. -- North Dakota (Dec. 1), South Dakota (Dec. 4), and Colorado (Dec. 15) ratify 19th Amendment. Colorado ratifies 19th Amendment. December 12, 1919.

1920 Jan.- Mar. -- NWP members continue national campaign to assist with state ratification. Dora Lewis and Mabel Vernon travel to Kentucky. Betty Gram and Catherine Flanagan work with Alison T. Hopkins in New Jersey. Lillian Kerr organizes campaigns in New Mexico and Oklahoma. Betty Gram and Mary Dubrow work in West Virginia. As number of remaining undecided states dwindles, focus shifts to Delaware–Florence Bayard Hilles, Betty Gram, Mary Dubrow, Mabel Vernon, Dora Lewis, Elise Hill, Anita Pollitzer, Vivian Pierce, Catherine Flanagan, and Alice Paul go to assist effort.

1920 Jan. -- Kentucky, Rhode Island (Jan. 6), Oregon (Jan. 13), Indiana (Jan. 16), and Wyoming (Jan. 27) ratify 19th Amendment. Mississippi (Jan. 21) and South Carolina (Jan. 29) reject ratification.

1920 Feb. -- Nevada (Feb. 7), New Jersey (Feb. 9), Idaho (Feb. 11), Arizona (Feb. 11), New Mexico (Feb. 21), and Oklahoma (Feb. 28) ratify 19th Amendment. Virginia (Feb. 12) and Maryland (Feb. 24) reject ratification.

1920 Mar. -- West Virginia (Mar. 10) and Washington (Mar. 22) ratify 19th Amendment. Mississippi (Mar. 29) rejects ratification. 1920 May -- Vivian Pierce and Anne C. Neely begin ratification campaign in Louisiana, seeking approval of final 36th state. 1920 June 2 -- Delaware rejects ratification of 19th Amendment. 1920 June 8 -- Republican National Convention opens in Chicago. NWP sends delegation to lobby for suffrage in states that did not ratify 19th Amendment and to encourage insertion of suffrage plank on platform. When plank rejected, NWP members picket convention; no arrests made. Republicans decline to take action to help secure ratification in a 36th state. At the 1920 Republican Convention in Chicago, Abby Scott Baker, Florence Taylor Marsh, Sue Shelton White, Elsie Hill, and Betty Gram accuse the Republican Party of blocking ratification in Vermont and Connecticut. International Film Service Co., Inc. June 1920.

1920 June 22 -- Deputation of 25 NWP members, including Alice Paul, Florence Bayard Hilles, Mrs. John Gordon Battelle, and Genevieve Allen, go to Washington, D.C., to meet with Republican presidential candidate Senator Warren G. Harding, who shows willingness to work for ratification.

1920 June 28 -- Democratic National Convention opens in San Francisco. Abby Scott Baker and other NWP members, notably Betty Gram, Elizabeth Kent, Izetta Jewel Brown, and Sara Bard Field, attend convention and obtain Democratic Party's support for ratification and suffrage plank on platform.

1920 July -- Louisiana (July 1) rejects ratification of 19th Amendment. Shortly thereafter, NWP increases efforts in Tennessee, opening headquarters in Nashville, Chattanooga, and Johnson City. Attorney Sue Shelton White directs campaign, assisted by Anita Pollitzer, Betty Gram, Anne C. Neely, Catherine Flanagan, Florence Bayard Hilles, Mary Winsor, Mabel Reber, and Edith Davis, among others. Abby Scott Baker keeps both presidential nominees informed so as to pressure their respective party members as needed.

1920 July 16 -- Delegation of NWP members meet in Columbus with Ohio Governor and Democratic presidential candidate James M. Cox to seek support for ratification.

1920 July 22 -- Delegation of NWP members meet again with Republican presidential candidate Senator Warren G. Harding, at his home in Marion, Ohio.

1920 Aug. 9 -- Tennessee ratifies 19th Amendment, providing necessary 36th state. Antisuffragists try to overturn vote, but after six more days of legal maneuvering, governor signs certificate of ratification and mails it to Washington, D.C., on Aug. 24.

1920 Aug. 18-24 -- Tennessee Governor William Roberts convenes special session of state legislature to consider ratification. For next 10 days, suffragists and antisuffragists wage intense lobbying and public relations campaign. Alice Paul and a delegation of NWP members meet in Columbus with Ohio Governor and Democratic presidential candidate James M. Cox to seek support for ratification of 19th Amendment. W. D. Nice, Ohio State Journal.

1920 Aug. 26 -- Secretary of State Bainbridge Colby signs 19th Amendment into law– triumphant culmination of many years work. Anti-suffragists continue to mount legal challenges to validity of ratification certificates passed in several states. Two more states–Connecticut (Sept. 14, 1920) and Vermont (Feb. 8, 1921)–ratify 19th Amendment, providing cushion against possible invalidation of other states.

1920 Sept. 10 -- NWP Executive Committee, including Alice Paul, Lucy Burns, Alva Belmont, Doris Stevens, Dora Lewis, Charlotte Perkins Gilman, Crystal Eastman, Florence Kelley, Rheta Childe Dorr, and Harriot Stanton Blatch, meet at Alva Belmont's Long Island home to discuss organization's future and set date for next convention.

1920 Nov. 2 -- Women across entire United States vote for first time.

1920 Nov.-Dec. -- NWP works with Congress to pass act to ensure enforcement of 19th Amendment. Alice Paul and Maud Younger initiate fund-raising campaign to clear party's suffrage campaign debt, estimated between $10,000 and $25,000.

1921 Feb. -- Last issue of The Suffragist published. NWP begins publishing one-page bulletin to inform members of state legislative activities and early work on federal equal rights amendment.

1921 Feb. 15 -- Dedication of Adelaide Johnson's suffrage sculpture in U.S. Capitol–Portrait Monument to Lucretia Mott, Elizabeth Cady Stanton, and Susan B. Anthony presented by NWP to Congress "as a gift from the womanhood of the nation." Jane Addams presides at ceremony where Sara Bard Field, NWP founding member, and Joseph Gillett, speaker of U.S. House of Representatives, give remarks. Adelaide Johnson (left), Dora Lewis, and Jane Addams at the dedication of Johnson's suffrage sculpture Portrait Monument to Lucretia Mott, Elizabeth Cady Stanton, and Susan B. Anthony in the U.S. Capitol. National Photo Co. February 15, 1921.

1921 Feb. 15-19 -- Convention in Washington, D.C., discusses future course of NWP–to reorganize and undertake new campaign to raise women's legal, social, and economic status in United States and worldwide by eliminating discrimination and achieving equal rights for women. National Council, consisting of 26 or more members, established to replace National Advisory Council. Elsie Hill and Gail Laughlin appointed temporary chairman and vice chairman, respectively. Later, Alva Belmont elected NWP president; Alice Paul, vice president; Elsie Hill, chairman, National Council.

1921 Mar. 2 -- The Nation publishes article, "Alice Paul Pulls the Strings," by Freda Kirchwey, criticizing NWP's treatment of black delegates at Feb. convention.

1921 Apr. 6 -- President Warren G. Harding meets with 50 NWP members seeking his support for equal rights bill.introduced into Congress, believing all industrial legislation should be based solely upon nature of work and not upon sex.

1921 Dec. -- Florence Kelley, president, National Consumers' League, previously supportive of NWP, formally voices opposition to NWP's proposed federal equal rights amendment arguing threat to protective legislation for women in industry. Maud Wood Park, League of Women Voters, and Margaret Dreier Robins, National Women's Trade Union League, also oppose amendment. Alice Paul refuses to postpone plans to have amendment introduced into Congress, believing all industrial legislation should be based solely upon nature of work and not upon sex.

1921 Dec. 17 -- Meeting in Washington, D.C., discusses legislative strategy for upcoming year. NWP will focus "blanket bill" campaign in nine states and compile extensive information files on every member of Congress to assist in upcoming lobbying effort for federal equal rights amendment.

1922 Feb. 27 -- U.S. Supreme Court upholds validity of 19th Amendment in Fairchild v. Hughes, 258 U.S. 126 (1922), and Leser v. Garnett, 258 U.S. 130 (1922).

1922 May 21 -- New NWP headquarters in "Old Brick Capitol," First Street NE, Washington, D.C., donated by Alva Belmont, dedicated with elaborate ceremonies attended by members from all parts of country. Young girls carry banners for the procession at dedication of the new NWP headquarters at the "Old Brick Capitol" in Washington, D.C. Underwood & Underwood. May 21, 1922.

1922 Sept. 22 -- After intense lobbying by NWP and other groups, Cable Act passes Congress preventing American women from losing their citizenship upon marrying an alien. Alien women required to register for naturalization independent of husbands.

1922 Fall -- Anita Pollitzer tours Midwest with ballet dancer Olga Petrova to raise funds and attract new NWP members.

1922 Nov. -- Conference for all national and state NWP officers discusses legislative policy and state organizational activities. A "Declaration of Principles," written by Alice Paul, adopted. Donald R. Hooker and Edith Houghton Hooker present gift of money to begin publication of new journal, Equal Rights.

1923 Feb. 17 -- First issue of Equal Rights published by Edith Houghton Hooker and Dora G. Ogle.

1923 June -- Under leadership of Lucy Branham, Inez Milholland Memorial Fund Committee organized to raise permanent endowment fund for NWP. Committee also establishes Students Council (later Young Women's Council), chaired by Mary Van Casteel, which organizes Inez Milholland chapters at various women's colleges to attract young women to the organization.

1923 July 20 -- NWP celebrates 75th anniversary of first equal rights convention with pageant at Seneca Falls, New York–including pilgrimage to Susan B. Anthony's grave in Rochester. In conjunction with these activities, NWP holds first general conference since 1921. Alice Paul presents draft federal equal rights amendment–also known as Lucretia Mott amendment within NWP–for delegates' approval.

1923 Sept. 23 -- Second pageant celebrating 75th anniversary of 1848 Seneca Falls meeting held at Garden of the Gods, Colorado Springs, Colorado. Reenactment of 1848 meeting, directed by Hazel MacKaye, designed to attract new members from western states. Florence Hanlin as "Justice" in the dance drama presented as part of the 75th anniversary celebration of the Seneca Falls Convention. Bullock Studio. July 20, 1923.

1923 Nov.17 -- Following annual conference of national and state NWP officers in Washington, D.C., deputation of NWP officers meets with President Calvin Coolidge to ask his support for an equal rights amendment. Coolidge voices support for equal rights but will not endorse an amendment per se.

1923 Dec. -- Equal Rights Amendment (ERA), drafted by Alice Paul, introduced in Congress by Senator Charles Curtis of Kansas and Representative Daniel Anthony of Kansas–nephew of suffrage leader Susan B. Anthony. (ERA reintroduced in every session of Congress for 49 consecutive years, although Paul revises original 1923 wording in 1943.)

1924 Feb. 14 -- Valentine's Day deputation of New England women to President Coolidge lobbies for ERA. Included are Jessica Henderson, Anne Archbold, Mrs. William Draper, Sallie Hovey, Hazel MacKaye, Gail Laughlin, Mrs. Ernest Schelling, Mary Kelly Macarty, Louisine Havemeyer, and Elsie Hill.

1924 Mar. 5 -- NWP members meet with Governor Alfred Smith in Albany, New York, urging support of equal rights legislation.

1924 Apr. 3-4 -- NWP's Government Worker's Council holds conference at national headquarters to discuss federal employment practices.

1924 June 10 -- NWP members lobby for ERA at Republican National Convention in Cleveland, Ohio. Republicans reject motion to insert ERA plank on platform.

1924 June 24 -- NWP members lobby for ERA at Democratic National Convention in New York City. Democrats reject motion to insert ERA plank on platform.

1924 Aug. 15-17 -- Conference convened by NWP National Council in Westport, New York, to develop strategy for electing more women to Congress as means of generating support for ERA and other women's legislation. More than 200 delegates attend, including members of Inez Milholland Memorial Committee, which organizes celebration of women's history and pilgrimage to Milholland's grave. The latter ends badly when John Milholland, Inez's father, and several of his black guests criticize NWP for failing to invite any black delegates to speak at proceedings. Members of the first students' "Women for Congress" Conference launch their campaign by flying the NWP colors on a private yacht at Westport-on-Lake Champlain, New York. August 1924.

1924 Sept. -- Women For Congress campaign launched. Campaign offices established in Pennsylvania, where five women are running for election.

1924 Nov. -- Mass rally at Philadelphia's Board Street Theatre to inspire women voters to elect Pennsylvania's women candidates, none of whom win. Afterwards, many members withdraw from NWP protesting use of funds in these campaigns, which they feel siphons money from more important ERA activities.

1925 Feb. 4 -- NWP participates in first-ever hearings on ERA before House Judiciary Committee.

1925 May -- NWP attorneys file brief with President Coolidge objecting to 1924 State Department ruling that passports cannot be issued to married women under their maiden names. Secretary of State Frank B. Kellogg, pressured by NWP and other women's groups, had already reversed this ruling, and on May 12, Coolidge supports Kellogg's reversal.

1925 June -- After spending first six months of year attending feminist conferences in Europe with Alva Belmont, Alice Paul organizes NWP International Advisory Committee, beginning with representatives from 11 European nations. Paul previously established Auxiliary Committee of American Women in Paris.

1925 June 4-6 -- NWP's Midwestern Conference in Bloomfield Hills, Michigan, focuses on labor issues and strategies for opposing sex-based protective legislation. Edith Houghton Hooker replaces Elsie M. Hill as chairman of National Council. Five new vice presidents, each representing different regions, elected to replace Alice Paul, who declines to continue serving as vice president.

1925 Oct. -- Inter-Parliamentary Union of Women meets in Washington, D.C., for week-long conference organized by NWP to discuss international aspects of feminism.

1925 Dec. 8 -- ERA reintroduced in Congress by Senator Charles Curtis and Representative Daniel Anthony, both of Kansas.

1926 Jan. 17 -- Deputation of 300 NWP members and working women meet with President Coolidge to discuss equal rights issues in industry.

1926 Jan. 19 -- At Woman's Industrial Conference organized by Women's Bureau of the Labor Department, NWP delegates press for discussion of equal rights in industry and convince assembled body to establish an advisory committee to study–over nine months– the status of women in industry.

1926 Feb. -- NWP revives Women For Congress campaign by launching cross-country automobile tour led by Mabel Vernon and Margaret Whittemore designed to raise money and encourage state members to campaign for qualified women candidates. Colorado members of the NWP in front of the Broadmoor Hotel, Colorado Springs, during the coast-to-coast Women for Congress campaign. H. L. Standley. April 1926.

1926 Mar. -- Alice Paul, Maud Younger, and Doris Stevens of NWP appointed to Woman's Industrial Conference advisory committee. Also named: Maud Wood Park, League of Women Voters; Mabel Leslie, National Women's Trade Union League; Sara Conboy, American Federation of Labor. NWP delegation on deck of ship en route to Paris to seek admission into International Woman's Suffrage Alliance. Underwood & Underwood. May 1926.

1926 May 11-12 -- Women For Congress conference held in Baltimore to discuss campaign strategies, labor legislation, and international feminism.

1926 June 5 -- NWP's equal rights proposal rejected at International Woman Suffrage Alliance convention in Paris. NWP denied Alliance membership on grounds goals are incompatible.

1926 July -- NWP officials help draft bill extending suffrage to women of Puerto Rico.

1926 Sept. -- NWP Farm Council established to work with Grange, Farm Bureau, and Federated Farm Women of America on issues affecting farm women.

1926 Dec. -- Woman's Industrial Conference advisory committee issues preliminary report by Mary Anderson, director of Women's Bureau, which confirms many NWP claims of sex discrimination and inequality in workforce. Final report, two years later, recants some of these findings and stresses need for sex-based protective legislation in industry. NWP attorney Burnita Shelton Matthews announces completion of party's multiyear project to compile legal digests for all 48 states.

1927 Feb. 15 -- Deputation of NWP officers, including Jane Norman Smith, Sara Bard Field, and Frances Roberts, meets with President Coolidge to ask support for ERA and encourage appointment of more women to high-ranking federal positions.

1927 July -- After NWP's annual convention in Colorado Springs, equal rights envoys motor to Rapid City, South Dakota, where they and group of western women meet with vacationing President Coolidge and ask for his aid in passing ERA pending in Congress. Coolidge claims he will lead the fight if women's groups unite behind amendment. Zonia Baber consulting with NWP attorney Burnita Shelton Matthews on drafting a bill to extend suffrage to the women of Puerto Rico. National Photo Co. July 1926.

1927 Aug. -- NWP becomes affiliate of Open Door Council, a British group opposing protective legislation passed by International Labor Office.

1927 Dec. -- ERA introduced in Senate for third time by Kansas Senator Charles Curtis. Amendment not introduced by any House member; illness sidelines Representative Daniel Anthony of Kansas, who introduced it twice before.

1928 Jan. -- Disappointed with results of 1924 and 1926 efforts, NWP decides not to mount third Women For Congress campaign but focus instead on securing support for ERA from major political parties gearing up for presidential campaign.

1928 Feb. 18 -- NWP assists in establishing Inter-American Commission of Women (IACW) at Sixth Pan-American Congress in Havana, Cuba. Under direction of longtime NWP member Doris Stevens, IACW investigates for Pan American Union (the precursor of the Organization of American States) women's political, economic, and legal status in Western Hemisphere.

1928 June -- NWP officers lobby for ERA planks at Republican National Convention in Kansas City and Democratic National Convention in Houston. Neither party will go beyond vaguely endorsing principle of equality. NWP lacks enthusiasm for either presidential candidate but decides to support Republican ticket because Herbert Hoover's running mate is Charles Curtis, who several times introduced ERA in Congress.

1928 Sept. -- Representing IACW, Doris Stevens, Betty Gram Swing, and Harriet Pickering travel to Paris to present equal rights treaty to international delegates assembled to sign Kellogg-Briand Pact. Barred from discussing issue, American and British feminists picket conference and are arrested. Imprisonment garners worldwide publicity favorable to equal rights.

1928 Nov. 3 -- Street rally for Republican presidential ticket, organized by NWP leaders Mabel Vernon and Mary Moss Welborn, disrupted by mobs in New York.

1929 Feb. 1 -- NWP members testify at congressional hearings on ERA.

1929 Mar. 16 -- NWP headquarters at "Old Brick Capitol" sold to U.S. government–razed for new Supreme Court building. NWP attorney Burnita Shelton Matthews fights sale and efforts to pay NWP less than fair market value.

1929 Apr. 19 -- After years of lobbying by NWP and other groups, Puerto Rican women granted suffrage subject to literacy testing. Attorney General William D. Mitchell presents a check for $299,200 to Burnita Shelton Matthews and Maud Younger (far left) as the government's payment for the historic NWP headquarters, which are to be torn down for the new Supreme Court building. Wide World Photos. March 16, 1929.

1929 June -- At Open Door Council meeting in Berlin, NWP members assist in drafting Charter of Economic Rights for Working Women and Open Door Manifesto, both of which demand equal job and advancement opportunities for women, equal pay, and pregnancy and maternity rights for women workers.

1929 Oct. -- NWP moves to new headquarters at 144 B Street NE (later renamed Constitution Avenue). A historic site like the previous headquarters, the house is named Alva Belmont House to honor NWP president and benefactor. Name later changed to Sewall-Belmont House to reflect structure's earlier history.

1929 Oct. 9 -- NWP begins series of 15-minute weekly radio programs on NBC featuring speakers on various topics relating to women's rights and women's issues.

1930 Feb. 17 -- First conference of Inter-American Commission of Women held in Havana, Cuba. Alice Paul shares report on nationality laws and proposes international adoption of Equal Nationality Treaty.

1930 Mar.-Apr. -- NWP delegates participate in Conference on the Codification of International Law held at The Hague. Conference fails to endorse Equal Nationality Treaty and actually passes resolutions discriminatory to women.

1931 Jan. 4 -- New NWP headquarters at 144 B Street NE, donated by Alva Belmont, dedicated.

1931 Mar. 3 -- With NWP support, Congress passes revisions to 1922 Cable Act, expanding women's naturalization and citizenship rights.

1932 Mar. 23 -- For only the second time since ERA introduced in 1923, House Judiciary Committee holds hearings on amendment.

National Women's Trade Union League, National Consumers League, and National League of Women Voters all speak against amendment, and it is tabled. California Business and Professional Women's Clubs endorses ERA, which boosts NWP membership in the West.

1933 Jan. 26 -- NWP benefactor Alva Belmont dies at her Paris home.

1933 Feb. 12 -- Funeral services for Alva Belmont at St. Thomas Church, New York City.

1933 July 8 -- Elaborate memorial service attended by more than 1,000 women and comparable in pageantry to those during suffrage campaign, held for Alva Belmont at Washington Monument. Resolutions call upon President Franklin D. Roosevelt to end discrimination against women in government and business. Funeral services for Alva Belmont, St. Thomas Church, New York. February 12, 1933.

1934 May 24 -- Dickstein-Copeland bill passes Congress; signed by President Roosevelt, extending coverage of Cable Act of 1922 and establishing equal nationality laws.

1934 May 25 -- Equal Nationality Treaty, drafted by Alice Paul, signed into law by President Roosevelt.

1934 Nov. -- Biennial NWP convention in New York reflects growing intra-party conflict between forces loyal to Maud Younger and increasingly absent Paul and those who support Edith Houghton Hooker's calls for organizational reform, restructuring of Government Workers' Council, and broadening of NWP issues beyond ERA.

1935 Nov. -- Interested in pursuing question of women serving on juries, NWP becomes principal fund-raiser for appeal of Edith Maxwell–found guilty by an all-male jury of murdering her father.

1937 July 26 -- After five years, NWP successfully attains repeal of Section 213 of Legislative Appropriations Act of 1932 (Economy Act), prohibiting spouses of federal employees from also working for federal government.

1938 May -- In major legislative victory for NWP, Fair Labor Standards Act passes, establishing 40-hour work week and minimum wage for workers regardless of sex–signaling end of protective labor legislation, whose supporters oppose ERA.

1938 Oct. 9 -- At NWP convention Detroit, NWP establishes World Woman's Party, headquartered in Geneva; initiates fund-raising scheme to sell equal rights seals–similar to Easter seals; restructures NWP hierarchy.

1938 Nov. 19-20 -- World Woman's Party officially incorporated; NWP becomes American branch of new organization. Actress Mary Pickford, a strong supporter of women's rights, buys the first sheet of equal rights seals. Louise Pote. November 1938.

1939 Aug. -- Equal rights seals campaign abandoned as dismal failure.

1964 -- NWP campaigns successfully for inclusion of Title VII within Civil Rights Act.

1971 Oct. 12 -- U.S. House of Representatives approves ERA.

1972 Mar. 22 -- U.S. Senate approves ERA, sending it to states for ratification. Twenty states ratify before year ends.

1973 1974-76 -- Eight more states ratify ERA; one state rescinds earlier ratification.

1977 -- Three more states ratify ERA and another state rescinds earlier ratification. Representative Elizabeth Holtzman introduces bill to extend ERA ratification deadline. Woman's Party Corporation established by NWP as 501c organization, able to collect tax deductible contributions to finance Party's educational activities, including maintaining historic Sewall-Belmont House and Museum, which serves as party's headquarters.

1977 July 9 -- Alice Paul dies in Moorestown, New Jersey, believing ratification of ERA imminent.

1982 June 30 -- Time expires before ERA ratification completed; amendment needs three more states.

1997 -- NWP ceases decades-long lobbying activities and becomes non-profit, nonpolitical, educational organization eligible for 501c status. Woman's Party Corporation dissolved.
View/Write Comments (count 0) | Receive updates (0 subscribers) | Unsubscribe
---
1875 - Religious Persecution
Looking back through our history and old news articles we find The Brooklyn Daily Eagle, out of Brooklyn, New York, dated 13 January 1875, Wednesday, page 2, had this to say about religious persecution.

The origin of the United States should certainly make them the central home of Liberty. It was to escape from religious persecution that the Pilgrim Fathers left the shores of Old England to found the New. It was to throw off civil tyranny that allegiance to the mother country was severed by the Revolutionary War.

America, the emigrant of past and present has proven that they prefer our country to every other! To proscribe (forbid) him on account of his birthplace is as mean and cowardly as to proscribe him for his religious faith or the color of his skin. It is the rankest injustice, the most downright inhumanity.

We need to build bridges ... Not walls!

As NW Okie and Sweet Sadie Pug stated earlier, this is a Nation built on emigrants, immigrants and a safe place for refugees fleeing their countries from religious persecution. Have you forgotten our history and where your ancestors came from?

Call US Congress (202)225-3121 and let your Senate and Representatives know how you feel. It against the US Constitution to forbid emigrants, immigrants and refugees for religious beliefs. ~ Build Bridges ... Not Walls!
View/Write Comments (count 2) | Receive updates (1 subscribers) | Unsubscribe
---
nwOKTechie
Create Your Badge