1938 Diary of Vada Eileen Paris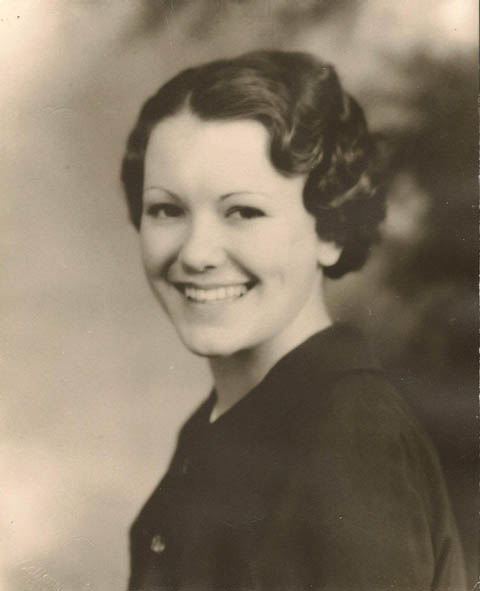 January 5 - October 5, 1938
This
High School Senior Graduation
picture was taken of Vada Eileen Paris around 19-1/2 years of age (
May, 1936
). The Diary was written while Vada was a Sophmore attending Northwestern State Teacher College, in Alva, Oklahoma. She speaks of the things she experienced during January 5th through October 5th, 1938.
(1938 was two years before My Father, Gene McGill, and Vada Paris got married (March 24, 1940).
I have broken her Diary down into Months for easier viewing. If anyone out there reading this Diary comes across anything or name familar with their family, I would appreciate communicating and learning more about them.
Please contact Linda McGill Wagner with your comments about my mother's 1938 Diaries. Thanks!
This should give you another Insight into Our Family History. I would like to Dedicate this to My Sons, Sisters, Nieces, Nephews, Aunts, Uncles, Cousins, and Friends that I have acquired throughout My Lifetime. I leave this as a tribute and legacy of/for our families and the next Generations to follow.
As you read Vada's Diary please note that what I have put into [...] are my interpretations and notes, and NOT those of Vada's. Enjoy a Trip through to the Past!
Vada - 1938 Sophomore from Seiling, Okla., at Northwestern State Teachers College.
NEXT
Vada's 1938 Diary
January | February | March | April | May | June | July | August | September | October | NSTC '38 Sophomores | Seiling Seniors