NW Okie's Journey
I am a proud descendant of pioneer emigrants/immigrants ranging from 1% Mali (Africa), 59% Europe West, 14% Great Britain, 10% Scandinavia, 8% Europe East, 3% Finland/Northwest Russia, 2% Ireland, 2% Italy/Greece, and <1% Iberian Peninsula. When I did my Ancestry DNA, I did not find any Native America DNA (the only true Natives to the Americas). We are ALL to some extent emigrants, immigrants to America through our ancestral lineage, aren't we? Equality, Respect, Honor & Love Trumps Hate & Bigotry, Don't you think so?

[more]... View/Write Comments (count 0) | Receive updates (0 subscribers) | Unsubscribe
---
May, 1893, Cyclone Horrors in Oklahoma Territory
The Muskogee Phoenix, out of Muskogee, Oklahoma, dated 4 May 1893, Thursday, page 2, reported "Cyclone Horrors." Awful effects of the late tornado in Oklahoma, April 27, 1893. At least forty persons were killed and a large number injured. There was enormous destruction of property, also.

[more]... View/Write Comments (count 1) | Receive updates (1 subscribers) | Unsubscribe
---
1894 - Chief Bushyhead, Most Notable Man In Cherokee Nation
It was in the Maxton Scottish Chief, Maxton, North Carolina, dated 14 February 1894, Wednesday, on page 1, reports concerning "Chief Bushyhead," the most notable man in the Cherokee Nation. His eventful and successful career - He was a 'forty-niner - and an Oklahoma Town Boomer.

[more]... View/Write Comments (count 0) | Receive updates (0 subscribers) | Unsubscribe
---
Walking With Sweet Silly Sadie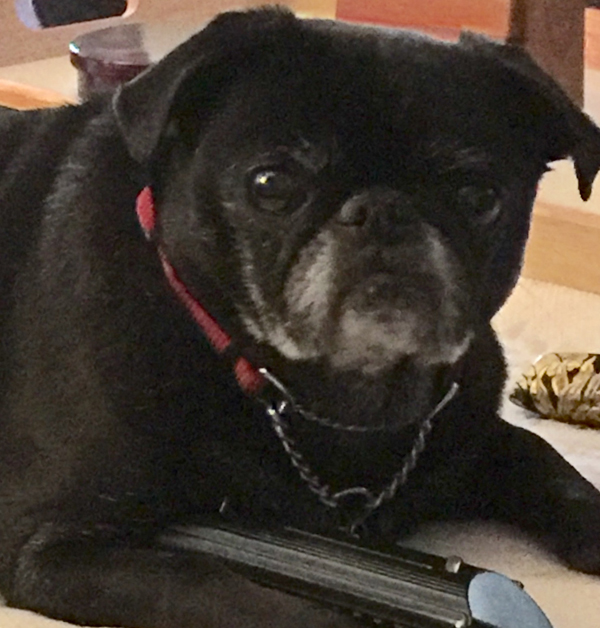 What did Chief Bushyhead want back in October 1885? According to the Evening Star, Washington, District of Columbia, dated 13 October 1885, Tuesday, page 1, we find: "What Chief Bushyhead Wants." He wants intruders in the Indian territory he desires to have removed - cattlemen that he does not want to part with.

[more]... View/Write Comments (count 0) | Receive updates (0 subscribers) | Unsubscribe
---
1893 - Oklahoma Railroad
The Guthrie Daily Leader, out of Guthrie, Oklahoma, dated 16 December 1893, Saturday, page 3, reported on "Oklahoma Railroad." Secretary Martin's Line would soon be undergoing construction.

[more]... View/Write Comments (count 0) | Receive updates (0 subscribers) | Unsubscribe
---
We lived in the Kirkbride Apartments when I was about 4 years old. I remember the taffy pulls, and Mr. K made lollipops for the children from unpulled candy.
~Barbara Walters Hodges regarding Okie's story from Vol. 7 Iss. 25 titled UNTITLED
September, 1884, Burrowing Into A Bank
NY - It was in the Democrat and Chronicle, out of Rochester, New York, dated 26 September 1884, Friday, page 1, that we found the following headlines: "Burrowing Into A Bank." The full details of that singular attempt at burglary in Las Vegas, New Mexico had the James gang as suspects. Three months of skillful work made useless by an accidental discovery and all the outlaws but one made good their escape.

[more]... View/Write Comments (count 0) | Receive updates (0 subscribers) | Unsubscribe
---
1893 - Ex-Chief Bushyhead Expresses Cherokees Views On Statehood.
It was reported in the Muskogee Phoenix, Muskogee, Oklahoma, dated 16 November 1893, Thursday, page 1, "Ex-chief Bushyhead Expresses the Cherokees views On Statehood."

[more]... View/Write Comments (count 0) | Receive updates (0 subscribers) | Unsubscribe
---